About Us
Bringing Ultimate Functionality to Patients
Chiropractic
is about more than just providing relief from common ailments like back and neck pain or headaches.
Dr. Jeff Culbert
, Long Valley chiropractor, believes that choosing chiropractic is a way of life that often benefits a patient's overall physical and spiritual well-being.
In fact, the entire staff at Schooley's Mountain Chiropractic Center begins each day with a team affirmation. Every morning, we remind ourselves that our goal is to not only get people well, but to keep them well with a lifetime of care and service.
The only thing that brings you to functional wellness is chiropractic.
To make sure our patients are comfortable during their visit, Dr. Jeff practices a "Goldilocks" method, that is, care that isn't too soft or too hard, but just right for the patients' goals.

Office Hours
Monday
9:00 – 12:00
3:00 – 6:00
Wednesday
9:00 – 12:00
3:00 – 6:00
Friday
9:00 – 12:00
3:00 – 6:00

The Healing Power of Chiropractic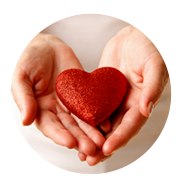 A practicing chiropractor for nearly 30 years, Dr. Jeff has amassed tremendous knowledge in what it takes to bring care to his patients. Throughout his career, he's seen chiropractic help babies, athletes of all ages, super seniors, world-class musicians and everyone in between.
Chiropractic also holds a unique place for treating illnesses that may not be responding to medical treatment. Dr. Jeff and his staff have seen chiropractic change patients' lives in amazing ways.
"I once had the pleasure of treating a woman suffering from Post-herpetic neuralgia. She suffered from tremendous pain and pressure in her head because of this. Having previously lost vision in her left eye due to diabetes, she underwent surgery to relieve the pressure in her head, leaving her with blinding headaches. The patient came to chiropractic with an open mind. We worked together for nearly four months, and the vision in her right eye became so good, she was able to get her driver's license."
Learn More About Schooley's Mountain Chiropractic Center
Have additional questions about chiropractic care, techniques or our services offered? We'd be happy to answer them. Contact our office today to schedule your first free consultation with us to learn more.
---
About Schooley's Mountain Chiropractic Center | (908) 852-6752