Lenee was gracious enough to share some of her thoughts and experiences as a long-time patient at SMCC.
In the beginning.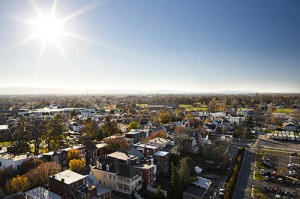 We've been patients of Dr. Jeff's between 25 and 30 years. When he first came to Hackettstown, we were seeing another chiropractor, but he was leaving his practice. This chiropractor recommended Dr. Jeff, who was new and was actually acquiring some of this doctor's office equipment.
We thought the world of this other guy, and it was a shock to us when he decided to move and close his practice. We wanted to fill the gap because we totally believe that the chiropractor was helping. But Dr. Jeff has just taken our chiropractic care to a whole new level.
Learning to function better.
I was working in an office eight hours a day, all week. There were a lot of posture problems—neck, lower back—so chiropractic was really instrumental in keeping me working and feeling good.
Just sitting all day is not good for you. I had a lot of lower back and neck issues with the computer and being on the phone. I worked in customer service, so it was just a lot of sitting. Now I really understand that a body in alignment is a healthy body.
Aging in good health.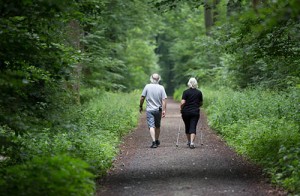 We don't get sick. But that doesn't mean we haven't had age-related issues. I'm 70, my husband is now 73. Stuff just happens when you get older. My husband has a heart condition, and I have arthritis. A chiropractor can't stop that, but we've coped better because of being adjusted. When Dr. Jeff redesigned his office, he put those quotes on the wall about how chiropractic doesn't add years to your life, but life to your years. That's precisely what I feel I am getting from his care.
Dr. Jeff not only gives me an adjustment, but he'll also tell me what to do at home to make things better for my arthritis. Years ago, he told me how to use tennis balls for pain relief. I drove my family crazy! I gave them all a tennis ball, and said, "Take this with you when you're on your car rides and when you're watching TV at night." It helps everything if you learn how to put it behind you and just massage. It is a God-send. I still have mine here by the couch. I use it all the time! He gives good, sound advice for things I can do at home.
Dr. Jeff always has advice or treatments that help us with whatever crops up, whether it's bursitis in your hip or if you have trouble with your knees not working right. He gives us exercises. And I do them. He doesn't badger you, but he'll ask you if you've been keeping up with it.
I don't take any medications. I only take vitamins. I'm very fortunate. Now, my husband is a heart patient, so he takes some medications. But, I haven't had to take any yet. I don't know if it's just luck of genetics, but I feel that was a benefit of regular chiropractic adjustments. I just feel very fortunate. I'm living pain-free and just having a higher quality of life.
A doctor for the whole self.
When we come in, without us even saying anything, Dr. Jeff will notice what's bothering us. He's like a mind reader. Maybe all chiropractors are like that, I don't know. But, he can zero in on what's bothering us. It's usually physical, but I've had a bout of insomnia for a couple months, and he noticed right away.  He asks "you're tired, what's going on?" He's just really good at what he does.
Now we go to other specialists too, like the Cardiologist, the gynecologist, the foot doctor, but if I only could have one, I would keep Dr. Jeff, because he seems to see the whole picture.
A positive, caring experience.
We both go every two weeks. We're on Dr. Jeff's maintenance program. When we have an episode, we might go in a few times a week, but that's only when something happens. For our maintenance program, we go every two weeks. I look forward to going there. It's just the right amount of visits for us.
It is a very nurturing environment in that office. The staff always asks "How're you doing?" when you walk in. They are just so helpful! Kevin and I have not had a bad experience there. I can't think of a way they could improve it, to tell you the truth.
A lot of people have had lousy chiropractic experience, and they don't want to try again. A lot of people still think of a chiropractor as a person who cracks their back or turns their neck and cracks it. That is not what he does, not for me anyway. He does what's appropriate for us. But, some have had that experience, and they're afraid to go.
So, I just try to encourage them. I just say, "It's positive."
Choosing the best
Right now, I had surgery, so I'm going for PT (physical therapy) in Hackettstown. That has this big office. They're offering all these services, even chiropractic. I will wait until the day comes, when they're going to say, "What about …?"
And I will say "Wait a minute. I've got the best there is!"
This place is great as a compliment to Physical Therapy. My daughter has had severe problems, and they've helped her incredibly. When I needed PT, I just started going with her. It's a great place. But there's no way I would ever go anywhere else for chiropractic.
I hope he continues to practice 'till we're too old to get out of the house. We wouldn't give it up for the world!
*
Are you looking for a better holistic health experience for you and your family? Learn more about becoming a new patient here.