Meet Our Staff
Our staff has been helping people live pain free since this clinic opened in Hackettstown, NJ. The staff is experienced and committed to promoting health.
Maryann
I have been part of the Schooley's Mountain Chiropractic Family practically since it's inception back in 1985, and have been with Dr. Jeff since he took over the practice in 1992.
My husband and I moved to Long valley in 1985. It was shortly there after in the spring of 1986 I started my career here as a front desk chiropractic Assistant.
Over the years, I have worked in the therapy and Insurance departments. For 10 of my years here I also fulfilled the roll of office manager.
Through my many years at SMCC, I have also been certified as a Chiropractic Assistant and received an award as Chiropractic Assistant of the month in 1993 through Markson Management Services. I became a Reiki Practitioner in 1997 and a certified Reiki Master in 1998 and achieved the Advanced Level for Integrated Energy Therapy.
In addition to my primary role as insurance CA I am also responsible for helping to create payment plans for our patients and their families, finding creative ways for you to comfortably afford you care in our office in the ever restrictive world of health care reimbursement.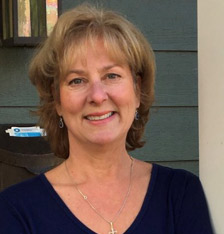 Darlene
Before I joined Schooley's Mountain Chiropractic Center I spent the majority of my early working years as a Social Worker over seeing the care of those with developmental disabilities.
After the birth of my daughter and son, I chose to Be a "stay-at-home" Mom. After 12 years at home, I felt it was time to get back into the working world.
That's when I discovered Dr. Jeff, Chiropractic and The "wellness" side of health care, and immediately fell in love helping patients with their therapies.
Over almost 10 years now I have "graduated" to front desk responsibilities and enjoy relating to patients at a different level of service. I am also am involved with our community outreach program and am in charge of the variety of lectures and events we put on here in the practice which keeps life interesting around here, as well as getting Dr. Jeff out into the community to speak on the many benefits of Chiropractic care and the wellness oriented Chiropractic Lifestyle.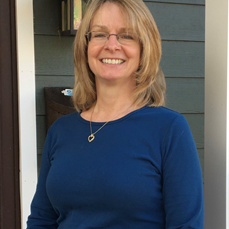 Janet
After twenty-five years in the banking industry and traveling though-out the NY Metro area I decided it was time to slow down and nurture my northwest "Jersey roots" that my husband and I established here in 2005.
Looking to challenge myself in a new industry as well as better myself with healthier Habits and lifestyle, Chiropractic called to me and here I am as part of the wonderful Schooley's Mountain Chiropractic Family.
I started with SMCC in September of 2017, in the Therapy Department. Always needing to seek a greater challenge I volunteered to also expand my horizons, so I requested to be trained at the front desk as well.
With all of my years in customer service in the banking industry Dr. Jeff is also moving me in the direction of the Patient Liaison in the office. Part of that responsibility will be contracting each patient after key points of care to ensure that every patients experience with our office is a positive one.

Stephanie
Stephanie has devoted the last 25 years to staying home and raising her four (4) children. During that time, she became passionate about health and wellness. She spent some time working at a fitness center where she discovered the benefits of natural healing.
Since then, Stephanie has incorporated the natural healing lifestyle into her own family and has seen many benefits. She is working in the Therapy Department at Schooley's Mountain Chiropractic Center. She says, "It is very rewarding to be able to be part of the team, as we see our patients get well naturally!"
---
Schooley's Mountain Chiropractic Center | (908) 852-6752