New Patients
A Warm Welcome with Schooley's Mountain Chiropractic Center
From the minute you walk into our office until the moment you leave, you'll be welcomed by a sea of smiles. At Schooley's Mountain Chiropractic Center, we don't want you to feel like you're in just another doctor's office; we want you to feel like you've come home.

Your First Visit With a Long Valley Chiropractor
Online Forms
When you arrive for your first appointment at Schooley's Mountain Chiropractic Center, you'll be asked to fill out brief paperwork and medical history. For your convenience, you may also download these forms from our website to fill out beforehand. After paperwork, you'll be taken back for your consultation.
Once with Dr. Jeff, he'll review your history and begin exams which may include thermograph surface EMG or X-rays. These images help Dr. Jeff understand what's going on inside your body and where the root problem lies. If you are comfortable enough, a light adjustment will take place along with light therapy.
After, we'll provide you with home care instructions and answer any questions that you might have. Expect a call from our office the following day to make sure you're feeling great!

What to Expect on Your Second Visit
Your second visit will consist of formally going over your report of findings with Dr. Jeff. To help you understand exactly what we've uncovered, we'll assemble information sheets that further explain what areas need attention. Dr. Jeff will also provide you with short-term goals and long-term goals for your treatment plan. We'll also take into consideration your goals and whether you're looking to achieve relief care, corrective care or long-term care.
If you weren't adjusted during your initial visit, Dr. Jeff will perform a quick adjustment during your second appointment which may also include gentle therapy and home exercise instruction.
After a patient's treatment plan has been created and they're comfortable with all that it entails, regular visits will be scheduled. Conscious of our patients' busy schedules, these visits can be as quick as 10 minutes. After several appointments, we'll re-evaluate the treatment plan to uncover what's working best, exercises to strengthen the affected area, and what treatment will look like going forward.
New Technology for Better Care
At Schooley's Mountain Chiropractic Center, we're thrilled to be able to provide our patients with not only top-notch chiropractic adjustments, but advanced technology that allows us to truly dive into each case and problem like never before. Dependent on your treatment plan, you may experience some of the following technologies during your visits.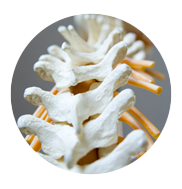 • Trigger Point Therapy
• Electrical Stimulation
• Ultrasound
• Cold Laser
• G5 Massage
• Zyto Scan
Have additional questions? We love to educate our patients and encourage you to ask Dr. Jeff or our staff members for further explanation of any treatment, device or technology used during your visit.
Discover Chiropractic Care
Ready to schedule your first appointment at Schooley's Mountain Chiropractic Center? Contact our office today to book your free consultation.
---
Schooley's Mountain Chiropractic Center | (908) 852-6752